I mentioned a while back that my friend and I had started another Pinterest inspired craft. We saw the cutest Halloween wreaths and just had to make them. The original one was actually listed on
Etsy
and as much as I believe in supported the artist I could not afford it. Here is the inspiration: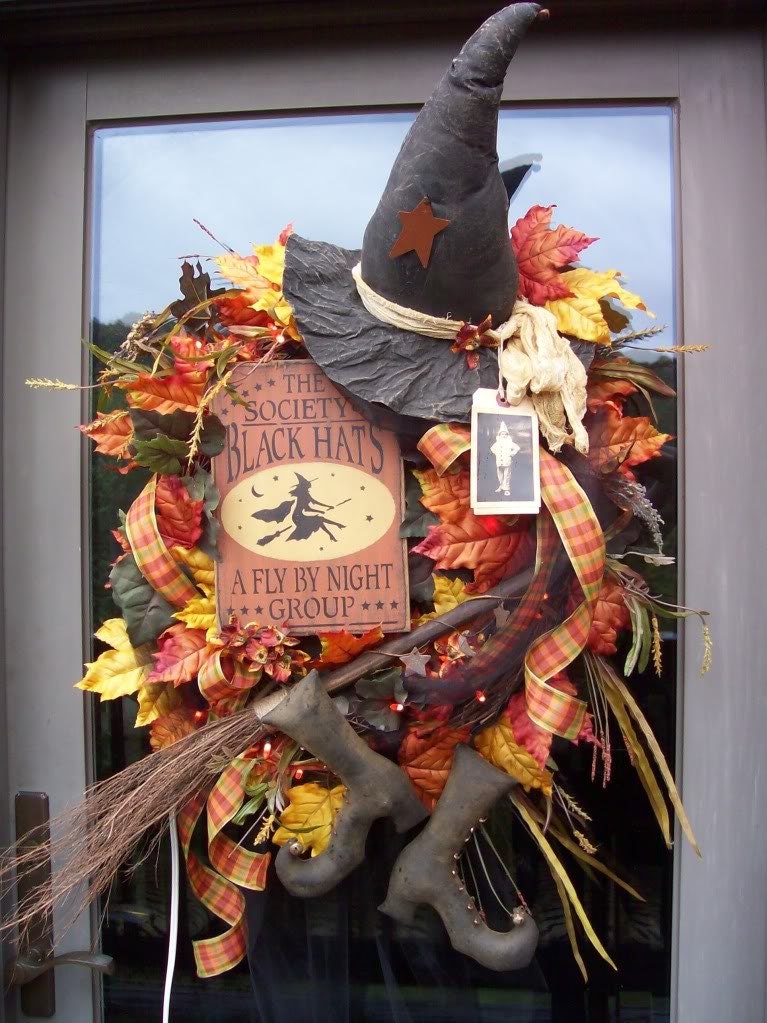 Isn't it gorgeous? I didn't copy it exactly (partly because I couldn't find everything) but I think I got the basics. I still want a sign that says Black Hat Society. Here is mine:
We currently live in a rental and have two front doors. Yes, two. It's highly confusing to people who come visit...us too, honestly. Anyway, to further confuse people, I decided I needed a wreath for the other door as well. I kicked around doing a really cute mummy one I saw but then I saw
this one
and knew I had to do it!
Partly because I just thought it was so cute...partly because my husband thinks candy corn is an abomination to mankind! Mwahahaha (yes, that was my pitiful attempt at an evil laugh)! My oldest, who loves it, was horrified, but that's okay, he got all the broken ones I couldn't use. I ended up using a pool noodle (also an idea from pinterest) and didn't wrap it in ribbon before I started. If I were to do it again I would. However, I like my bow better and don't mind that it's slightly oval shaped.
So that's one more for my 30 before 30 list! What do you think?